We inaugurate our gallery activity in Milan with the photographic exhibition Po River by Massimo di Nonno.
The journalist from the cultural pages of the Corriere della Sera, Giovanni Pelloso, publishes an article in which he defines us as the Pop-Up gallery, arousing interest in our initial idea of producing photographic projects by emerging authors and presenting them in venues not commonly used for photography. So far so good (cit.)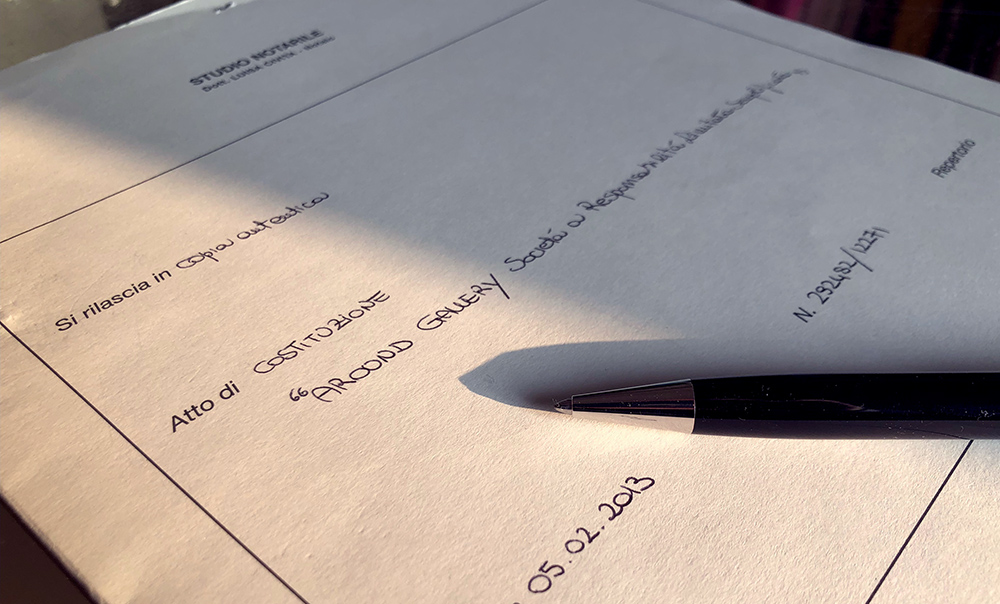 On the wave of enthusiasm, after having produced two more photographic projects, Alias by Alessandro Ummarino and the second project by Massimo di Nonno Phos Graphè, we set up the company with a share capital of no less than EUR 900.00. Not 1,000. Just 900, the savings of a lifetime up to that point.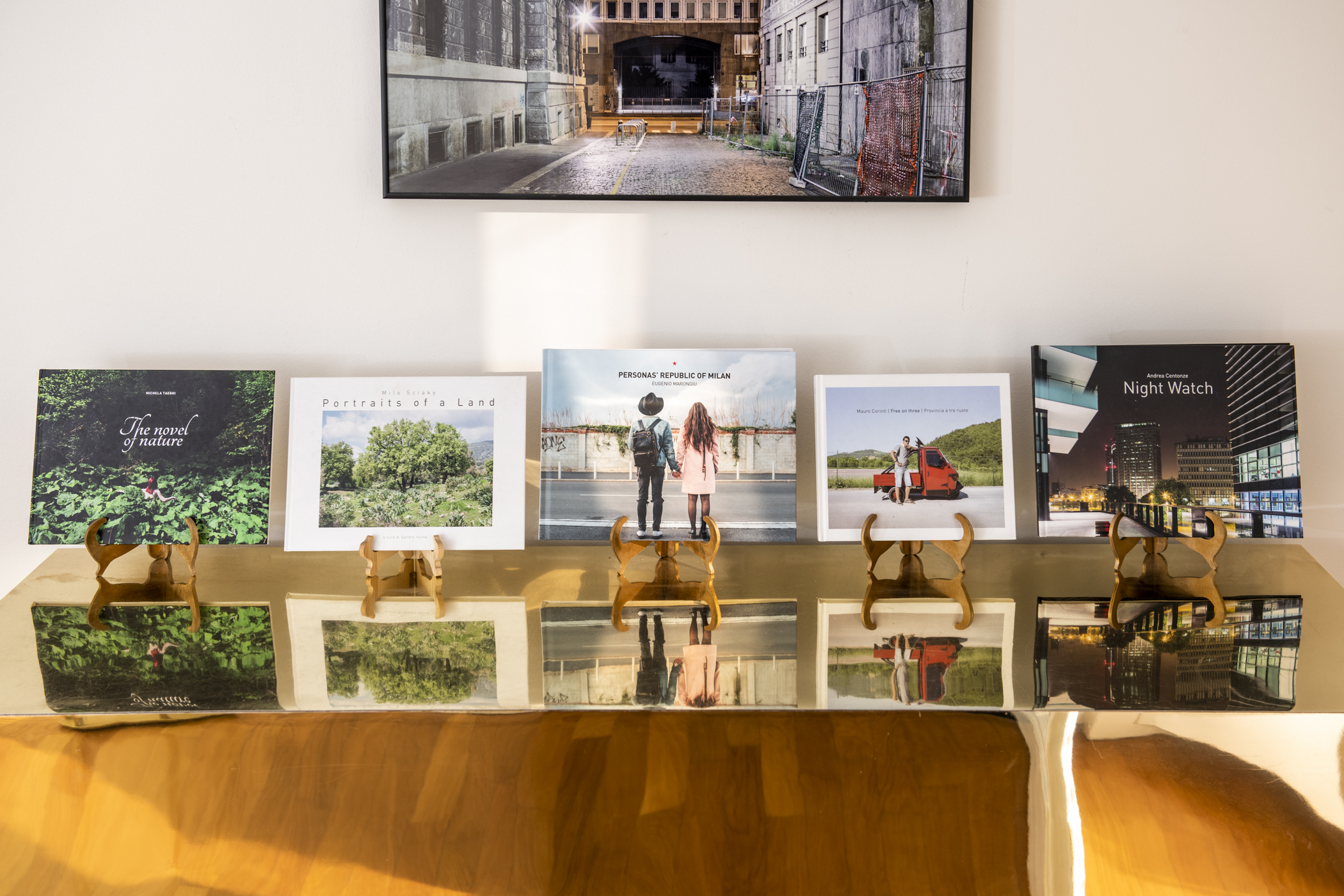 Perhaps 'publishing house' is a bit of an exaggeration, but either way we decide that it would be nice, in addition to being gallery owners, to also become publishers, and we prepare to publish our first photo book.
In the meantime we register the Around Gallery® trademark and run out of money. We then decided to combine the production of photographic and video content for companies and brands with artistic projects that did not really allow for much financial independence. In short order, we finally start earning some money.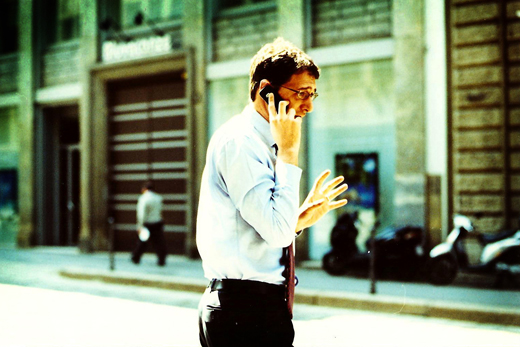 We are about to present the book Night Watch by Andrea Centonze, which will become our bestseller. At the closing of the financial statements, we receive a call from the accountant suggesting that we close the business. We take note and move on as if nothing had happened, but we treasure the lesson....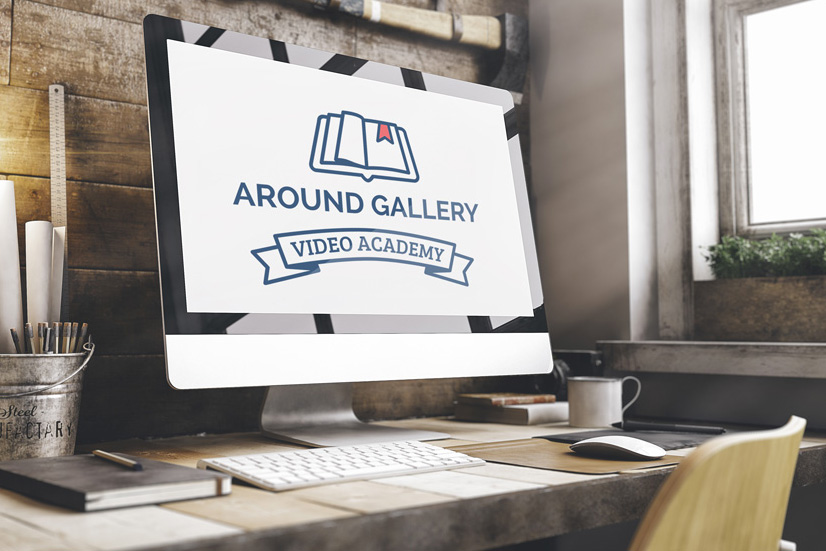 ...perhaps the lesson was not sufficiently clear because we invest a fair amount in the production of a format of video lessons on photography that, unlike books and printed works that at least could also generate a little profit, well, this one not even close.
In fact, a few weeks later, the same accountant friend luckily becomes more incisive: 'if there is no profit next year, it will be the last'.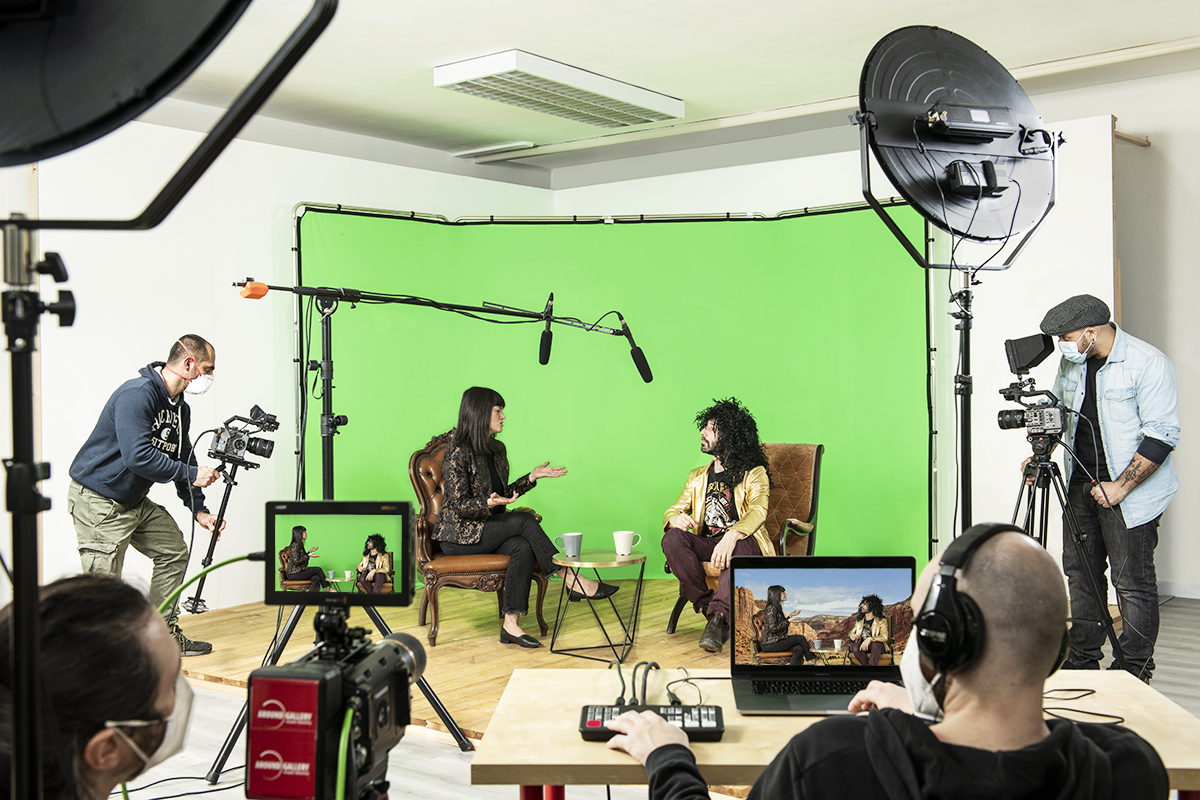 We start to dress up, curse less and things are definitely better. We consolidate the business as a creative production house and discover that earning money doing what you love is really good. We expand the network of collaborators in the various Italian regions and invest in photographic and video equipment.
This does not stop us from publishing another book, The Novel of Nature by Michela Taeggi. The difference is that we can now have lunch and dinner in the same day.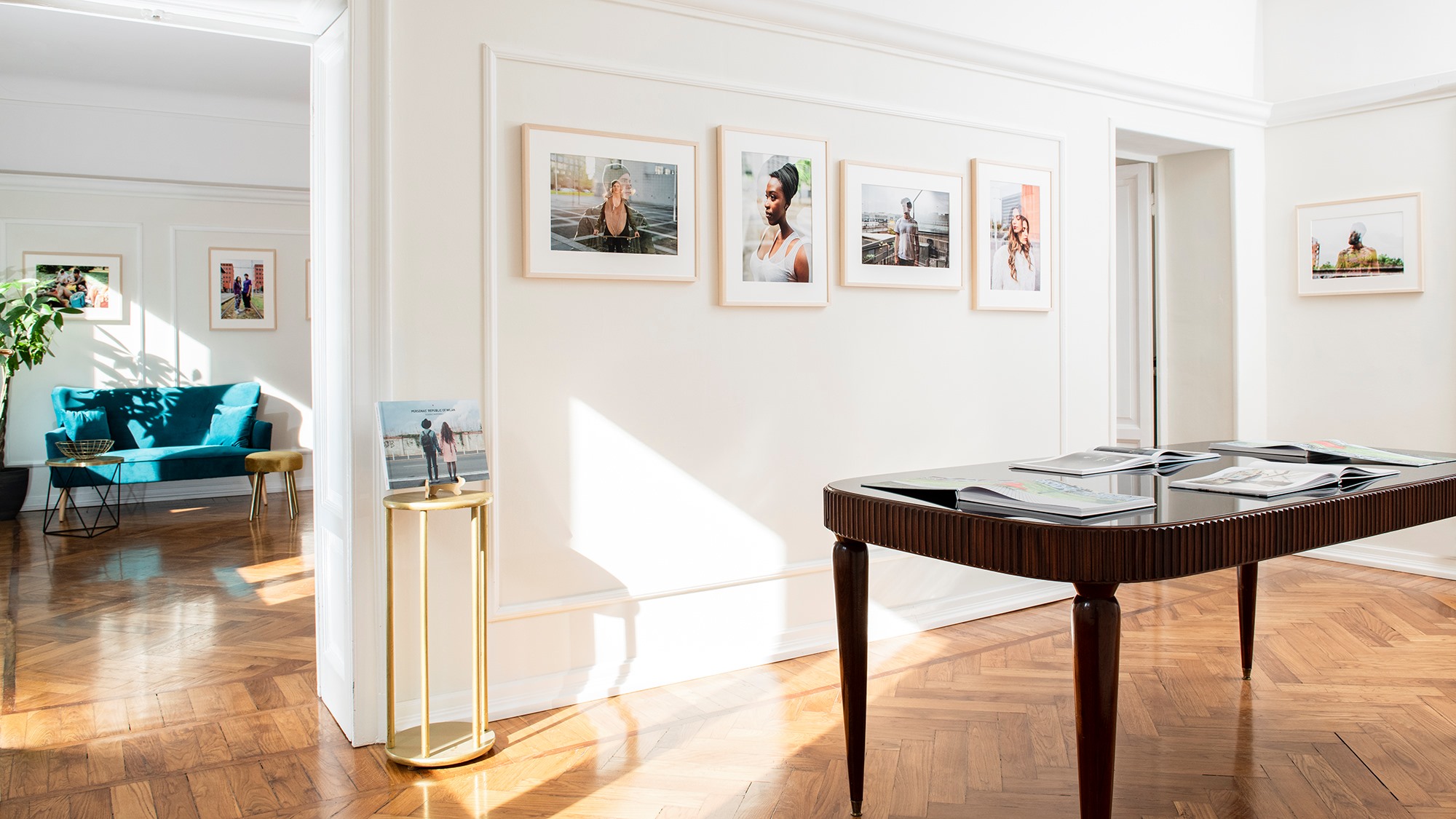 We are big now. The company is healthy, customers are happy and ideas do not stop, in fact they grow. We decide to reward such success by giving ourselves a new and luxurious location and inaugurating it with an exhibition event for the presentation of the book Personas' Republic of Milan by Eugenio Marongiu. We call it, with great sobriety, Gold Location and being by now expert business people, together with our friends from Spazio36, we begin to rent our premises as temporary showrooms for brands mainly from the world of fashion and design.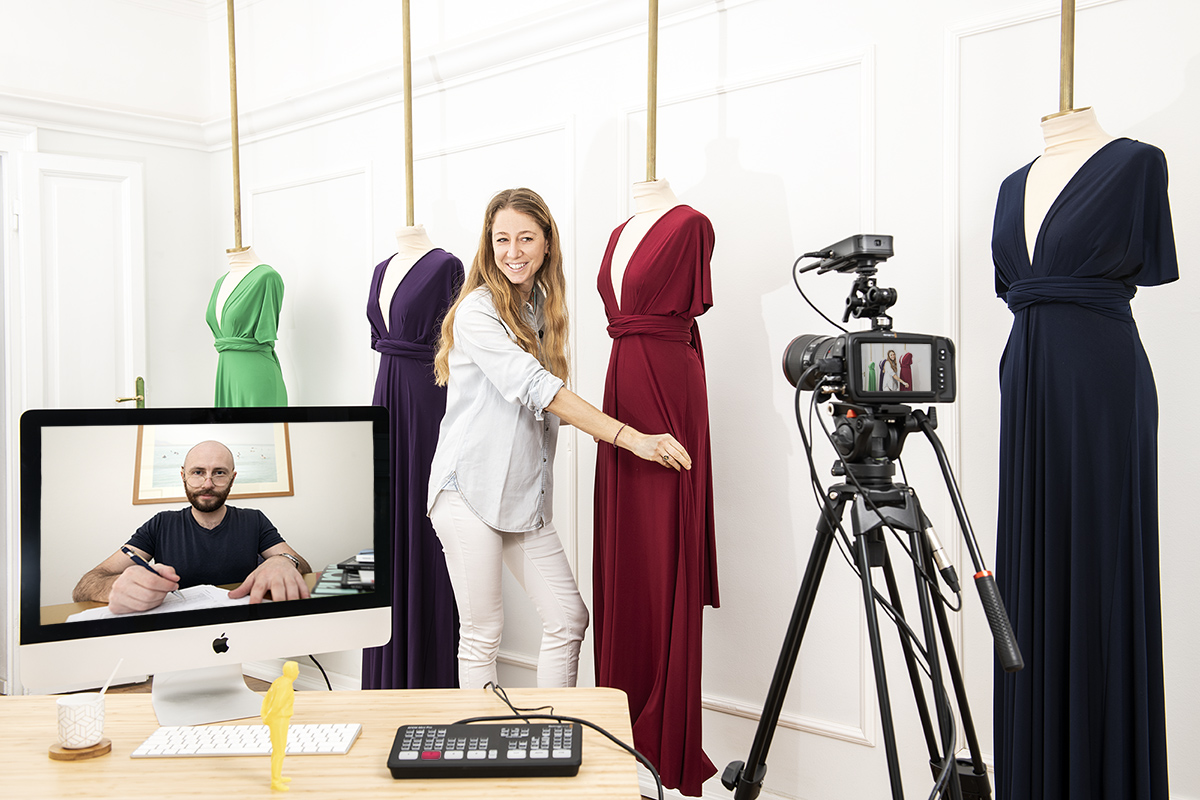 At some point the pandemic from Covid19 hits and like most companies we take it hard. We find a way to meet the new work dynamics in our field and we invest as much in offering streaming services to our customers as we do in setting up a graphic motion department with which we can try to cope with the crisis in a compliant manner and thus without going out and having too much contact with other human beings.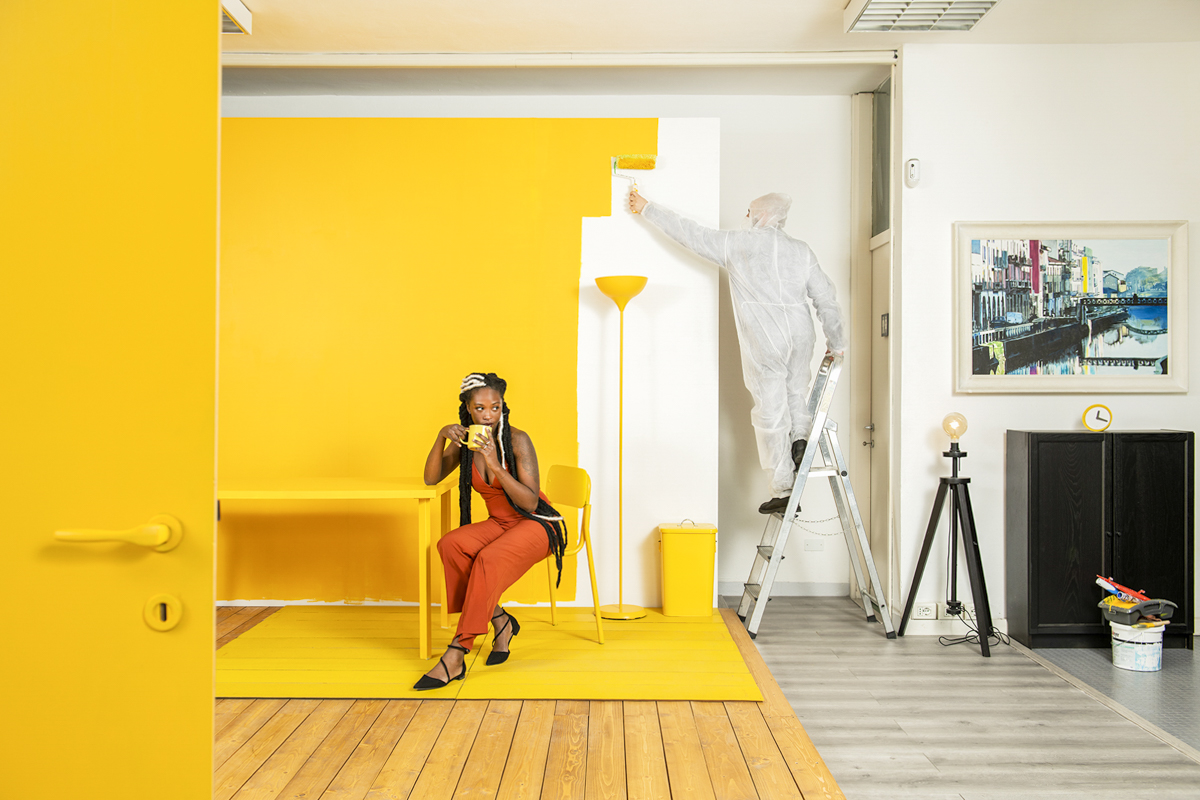 We realised two things: the first is that for us there was only one way out and that was out of the crisis. The second was that we had implemented a dastardly strategy to counteract the lack of liquidity with major expenditure on equipment and now that the world was reopening and our premises could return to their pre-covid splendour, we no longer knew where to put that amount of stuff.
We rented another space on the Navigli which, after the necessary and numerous interventions, became a studio, warehouse and laboratory.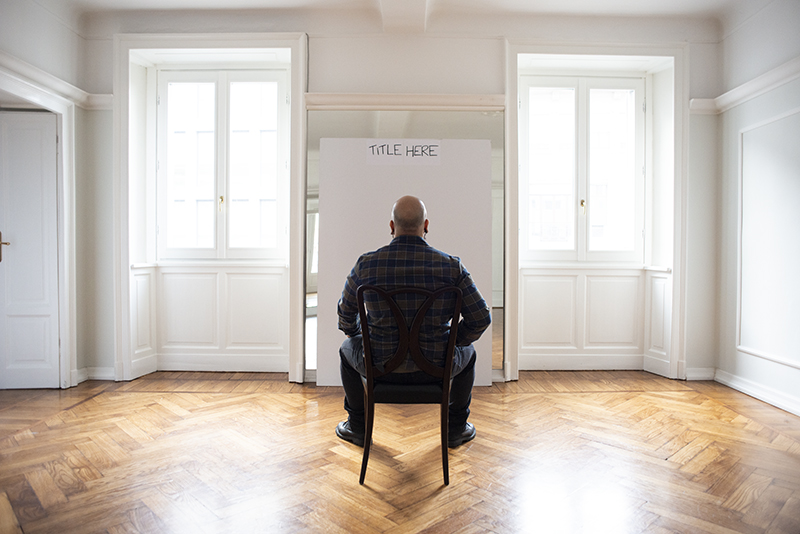 The work goes on. We have to help it along, it doesn't go on its own, but it goes fast enough to allow us to commit our resources in a focused and carefree manner to the identification, conception and realisation of numerous projects, thus allowing us to remain true to our initial purpose and our now established identity.
Some of these projects fall apart along the way, others electrify us and make us say: 'this one's going to be it... or not. It doesn't really matter. The important thing is to put passion into it and have fun while loving what we do."