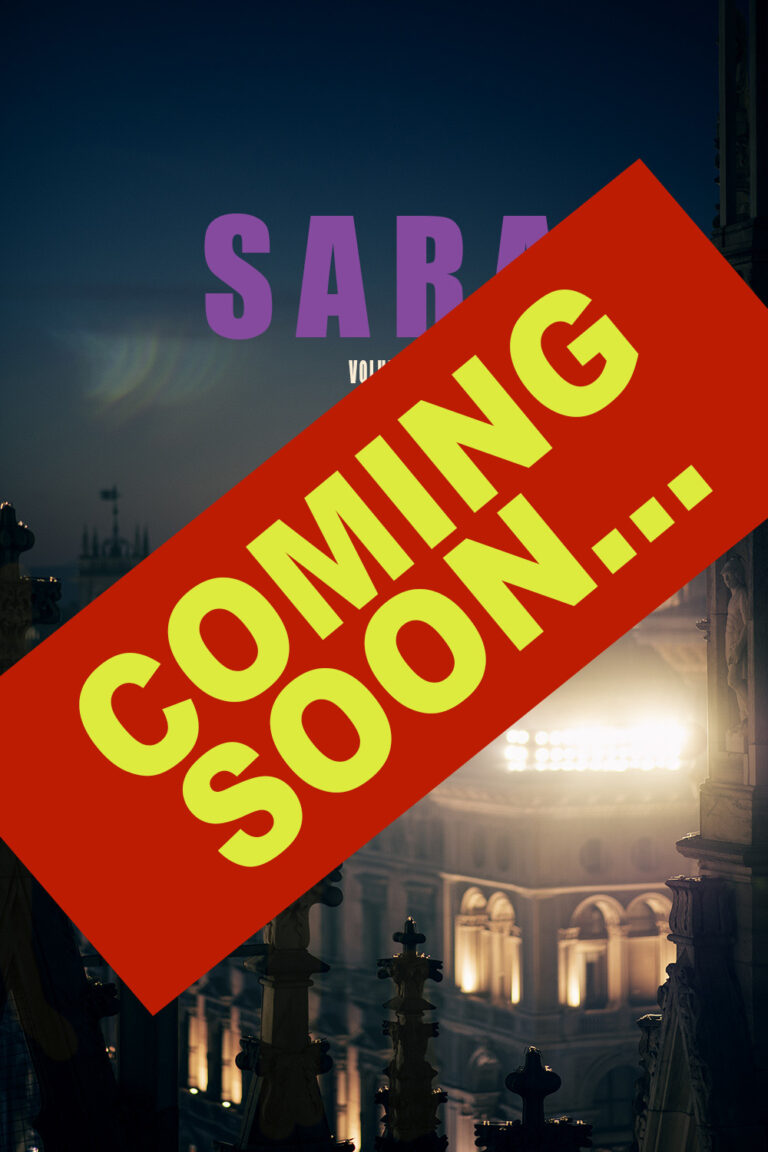 •  GRAPHIC NOVEL + EXHIBITION
Sara Miriam Bergamo is a young and talented illustrator who, as you are reading these lines, is (hopefully) drawing page after page telling the unique story of Sara, who happens to be her namesake. A young girl with many problems and a mission to fulfil. You will soon hear about the release of the volume we are creating after a rather daring idea. Hopefully a welcome one.
Synopsis: Two men, come to a decisive clash because of an ancient rivalry. Two teenagers, united by a secret love that may never see the light of day. Revenge, survival, intrigue, action, twists, mozzarella, tomato and other ingredients are the explosive recipe of PIZZA BOOM! The melo-triller-comi-drama made for no apparent reason by Milo Sciaky
•  PHOTOGRAPHY BOOK + EXHIBITION
PERSONAS' REPUBLIC OF MILAN
With this work, Eugenio Marongiu wanted to play on the double meaning of the term Personas, understood both in its meaning as a marketing paradigm for which the concept of target audience is refined to identify type-persons with specific characteristics, and in its meaning as a political propaganda.
• PHOTOGRAPHY BOOK + EXHIBITION

Between performing art and photography, Michela Taeggi creates a visual novel with a theatrical flavour based on the primitive bond between man and nature, considered as a source of creativity and beauty, which develops over psychological as well as temporal seasons.

•  PHOTOGRAPHY BOOK + EXHIBITION
Mauro Corinti recounts the Italian province on three wheels. Not two and not four. Three. Those of the legendary Piaggio Ape Car. Symbol of a specific portion of many young people's lives that ends with them reaching the age of majority and thus their driving licence.
•  PHOTOGRAPHY BOOK + EXHIBITION
Milo Sciaky ventures into a disputed land along a path somewhere between an educational journey and journalistic research, proposing a reflection on the iconographic distortion sometimes implemented by the world of information in the dissemination of news.